ANNUAL LIGHTS OUT TOURNAMENT (Oct 2004)
This tournament is held each year at Mission Billiards in Alamogordo, NM. Mission Billiards is owned by Wes Hunter, creator and craftsman of Hunter Classics Custom Cues and main sponsor of the Hunter Classics Amateur Women's Tour.
Despite some of our regular players being unable to attend this year, the October 30th annual Lights Out Tournament at Mission Billiards was a great success. There were many repeat players and a few first time players. With a field of 17 players, there were some great competition, great matches, and a few surprises.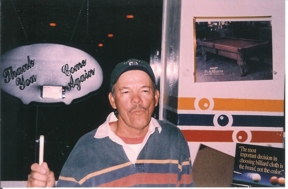 Gilbert "Steve" Gonzales, first place
WPBA touring pro players Ramona Biddle, from Albuquerque, NM and endorser of Hunter Classics Custom Cues, and Maureen Seto, from Canada, were in attendance. Although Ramona and Maureen had to bow out early to drive back to Albuquerque, they finished a respectable 5th and 6th place. Didi Katzenmayer, with the German Air Force and stationed at Holloman AFB, NM, finished 4th in his first Lights Out Tournament. Adam King, a collegiate player from Las Cruces, finished 3rd, Timo Liebenstein, also with the German Air Force, finished 2nd, and Gilbert "Steve" Gonzales, from Albuquerque once again took 1st place. In the remainder of the field were Gabe Shendo, and Rutalee Bob from Mescalero, Tibor Kiscos, from Las Cruces, Paul Moose, Paul Halsema, Bill Bagwell, Preston Craig, Carlos Patino, Mike Schuh, Chad Reagan, and Mike Hummel from Alamogordo.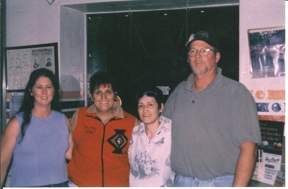 Cindy, Ramona, Maureen, Wes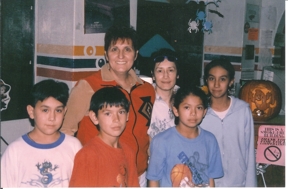 back from left Ramona Biddle, Maureen Seto, Cyndi Garcia. in foreground Gilbert Garcia, Ramon Gonzalez, Veva Rodriguez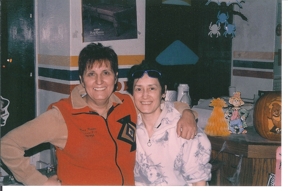 Ramona Biddle; on right Maureen Seto
Everyone had an enjoyable evening of pool, pizza, and homemade brownies. Prior to their departure, Ramona and Maureen gave autographs and had pictures taken with some of the tournament players and customers.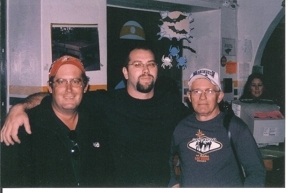 Preston Craig, Timo Liebenstein, Bill Bagwell
Wes and Cindy would like to thank all those who turned out for the tournament. They would also like to give a special thanks to Veva Rodriguez and Ramon Gonzalez for all of their hard work and help in preparing for this tournament.